The Ulster Grand Prix (UGP), billed as the World's Fastest Road Race, may not be as well known as many other mainstream motorsport events, but when it comes to digital activity, the team are starting to make themselves known all around the world.
Road racing involves some of the most exciting and exhilarating motorcycle racing with riders achieving speeds in excess of 200mph on fast flowing public roads, which are transformed into a circuit for one week each year.
2017 was especially unique in that the world record (143.6 mp/h average lap) was broken twice in the same race!
This led to a high level of interaction and engagement on various social platforms.
The UGP is active on Facebook, Twitter, Instagram and email, as well as their website http://www.ulstergrandprix.net
A mixture of content is generated during bike week including rider interviews, behind the scenes coverage as well as live updates during racing.
Content is generated by the Social Media Officer, Andrew McClenaghan, who implements a strategic digital plan, comprising of unique content gathered during bike week.
The most active channel is Facebook (30k fans) followed by Twitter (21.4k fans) and then Instagram (1.3k fans). Interestingly during 2017 the engagement was much higher on the Instagram channel.
A total of 6,195,160 was reached through all social channels during 2017 with an average engagement rate of 3.45%.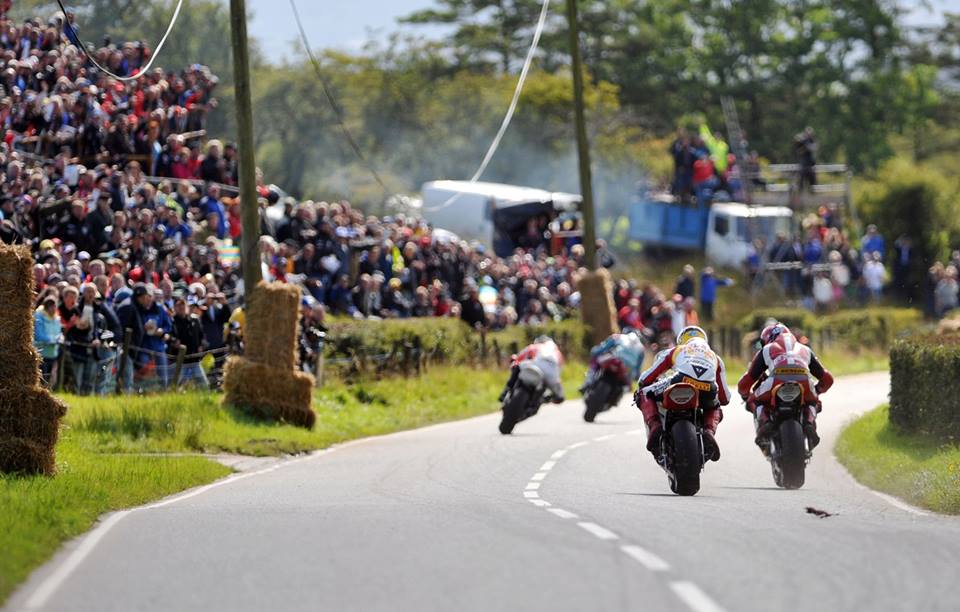 Facebook Live was used for the first time last year during the UGP launch event in July 2017 enabling overseas fans to tune into the event. Racing news, rider stories and team announcements remained among the best performing content on the UGP Facebook feed.
On Twitter, content such as racing clips and footage from the grid performed best. The UGP enjoyed high levels of interaction from influential accounts such as Iron Maiden who retweeted news of a Peter Hickman win to their 2.6million followers. Engagement rates during bike week on the UGP Twitter feed was 4.3%.
The UGP social media team launched their Instagram account in 2017 with a key objective of attracting a younger demographic for the event. Followers are growing and the engagement rate is strong at 11.1%.
Robert Graham, Chairperson at the Ulster Grand Prix said, "The event has been going from strength to strength with some of the most amazing racing taking place on the seven mile circuit. Engaging with our fans not only at the event but also online is a vital element in our marketing approach."
"Ideally we want motorsport enthusiasts to attend the race so they can experience the live thrill and excitement of the Worlds Fastest Road Race. We have found that once they sample the event, they come back. But not all our fans are able to attend so we need to give them regular updates on what's happening during bike week as well as live commentary and stats during racing. The results achieved from last year's event demonstrates not only the power of digital but the interest in our event."
"Each year we develop a content plan which covers the build up to the race as well as the various events and racing during bike week. Our fans what to hear from us especially during Bike Week, so we provide them with this content. They prefer to see short video clips and photos from not only the racing but also on the other events we organise as part of Bike Week."
So what's new for 2018?
The UGP team plan to introduce live streaming to maximise reach and interest as well as provide more engaging video and high quality visual images during the year. Finally, the team hope to align their YouTube site in line with the content created on the other social channels helping to create a broader and more professional image for the event.
Visit www.ulstergrandprix.net or follow on Facebook, instragram and twitter to find out all the information regarding the 2018 event.
Geoff runs his own Sports Consultancy, working with clients such as FIFA, UEFA and FIBA across the world. He is also on the board of Tourism Northern Ireland. You can follow Geoff on twitter @geoffwnjwilson connect on Linkedin at linkedin.com/in/geoffwnjwilson or follow his blog posts at http://www.geoffwnjwilson.wordpress.com
Drop me an email to geoff@geoffwilsonconsultancy.com if you would like your sports club or Federation profiled in the up and coming months.